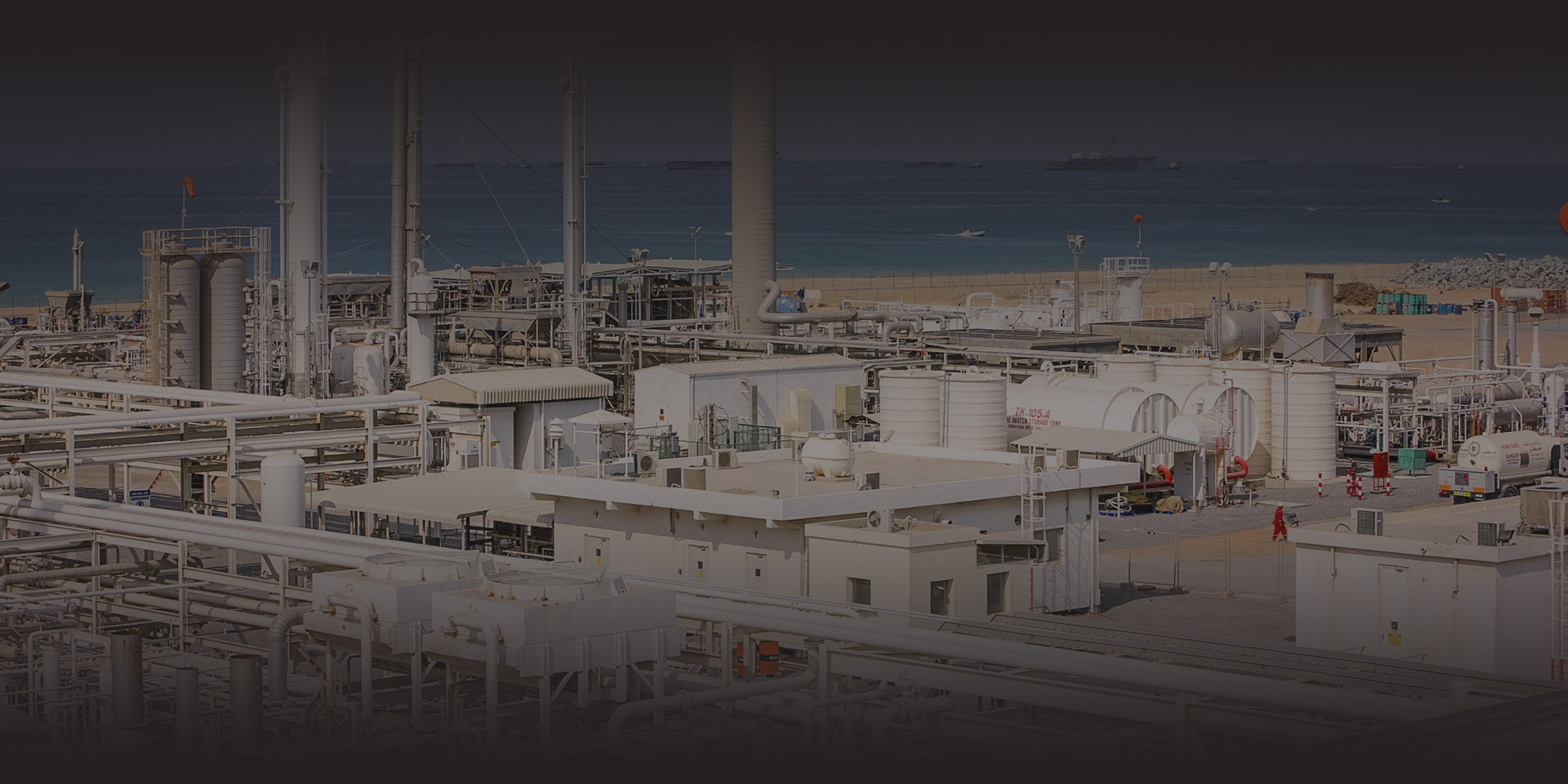 OUR OPERATIONS

 Established in the year 1984
Gas Marketing
Gas marketing is the core activity of RAK Gas. Pursuant to Amiri Decree no. 14/84 (and subsequent amendments), RAK Gas is the sole supplier of natural gas in the Emirate of Ras al Khaimah.
RAK Gas currently sources gas from the Bukha and West Bukha fields in Oman, the Umm al Quwain field in Umm al Quwain, the Dolphin project, and the Saleh field in Ras al Khaimah. The Saleh field is 100% owned and operated by RAK Gas, and is nearing the end of its economic life.
Gas Processing
RAK Gas owns a processing plant at Khor Khwair, comprising two separate gas treatment trains, which treat the raw gas from the Bukha, West Bukha and Umm al Quwain fields.
The RAK Gas processing plant was originally built in 1984 to process gas and liquids from the Saleh Field in RAK. In 1991, RAK Gas signed a long-term lease agreement for the RAK Gas processing plant with the license holders to the Bukha Field in Oman. Under the lease agreement, RAK Gas processes the gas from the Bukha Field, stripping liquids and LPG. Since the signature of this lease agreement, the process train at the RAK Gas processing plant has been referred to as the "Bukha Train".
In 2006, RAK Gas initiated an expansion of the processing plant to add a second train (the "Atlantis Train") to process gas and liquids from the Umm al Quwain field. The Atlantis Train has been in operation since May 2008.
More recently, RAK Gas has upgraded the Bukha Train to accept gas from the West Bukha field, and introduced crossover capabilities between the Bukha and Atlantis Trains.
RAK Gas owns two condensate storage tanks, each of 250,000 barrels capacity, located next to the processing plant. The tanks are used to store condensate produced at the plant, before loading on to tankers through a single point mooring loading system. This system can accept tankers of up to 280,000 dwt in 30 meter water depth and has a throughput capacity of 10,000 barrels per hour. RAK Gas owns six 50-ton LPG storage tanks, apportioned equally between the Bukha Train and the Atlantis Trains, and a fleet of LPG trucks and trailers used to deliver LPG to customers in RAK and the other Emirates.